About Us

Scott-Smith Petrology Inc. has offered expert consulting services and specialised courses to the diamond exploration and mining industry for over 35 years. The President and principal geoscientist is Barbara Scott Smith.
Barbara Scott Smith Ph.D., P.Geo., C.Geol.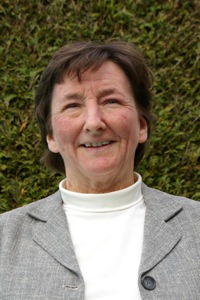 Barbara earned her Ph.D. in 1977 from Edinburgh University and then worked as a principal research mineralogist on diamond-related ventures for the Anglo American Research Laboratories and the De Beers Kimberlite Petrology Unit in South Africa. Since 1982, she has been based in Vancouver, Canada as an independent consultant offering specialist services in applied kimberlite geology relating to world-wide diamond exploration and mining projects for a variety of major to junior companies. Over the last three decades investigations have included most kimberlite fields across Canada. During the period 2001-2003 Barbara created and directed the De Beers Canada Kimberlite Petrology Unit until its planned transfer from Vancouver to the head office in Toronto.
Since then, in addition to continued consulting, Barbara shares her extensive experience and expertise through Scott-Smith Petrology Inc. offering unique opportunities to learn about kimberlites through hands-on courses, mentoring and coaching. The dedicated learning facility has also become a focus for kimberlite research.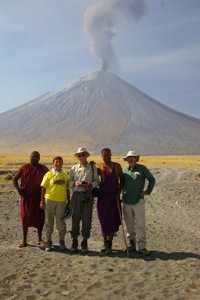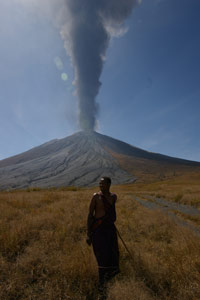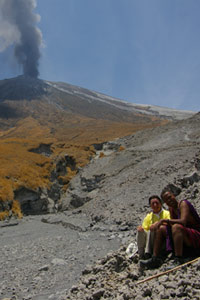 Consulting and related research has led to many publications including over forty-five peer reviewed papers (Download List of Publications). Barbara, together with six co-authors, rationalised kimberlite terminology and classification culminating in the publication in 2018 of A Glossary of Kimberlite and Related Terms.
Professional travel has taken Barbara to over 25 countries (including USA, Greenland, Australia, Europe, South Africa, Lesotho, Zambia, Namibia, Botswana, Zimbabwe, Tanzania, Ivory Coast, China, India, Brazil, Yakutia and Arkhangelsk in Russia).
Throughout her career Barbara has participated in mentoring and training many worldwide employees of client exploration and mining companies as well as a number of M.Sc. and Ph.D. students. In 2000 she became Adjunct Professor at the Department of Earth, Ocean and Atmospheric Sciences, University of British Columbia where she participates in kimberlite research with Maya Kopylova (Diamond Exploration Laboratory) and Kelly Russell (Volcanology and Petrology Laboratory), postgraduate teaching and supervising postgraduate students.
In 2003 she co-convened the 8th International Kimberlite Conference and in 2006 the International Workshop on Kimberlite Emplacement and was Guest Editor of both Proceedings Volumes. In 2017 she co-convened the 11th International Kimberlite Conference in Botswana.
Professional affiliations include: Association of Professional Engineers and Geoscientists of the Province of British Columbia, Canada (P.Geo.) and Chartered Geologist of the Geological Society of London, UK (C.Geol.). Barbara is the recipient of (i) the 2009 Hugo Dummett Diamond Award for excellence in diamond exploration and development and (ii) the 2014 Duncan D. Derry Medal awarded by the Mineral Deposits Division of the Geological Association of Canada to an "outstanding economic geologist who has made significant contributions to the science of economic geology in Canada."